Co-Founder's message

2019 was an eventful year marked by the addition of six VIP.fund board members and youth advisors, a partnership with Project Turquoise, and launching the Syria Digital Lab. We remain on-mission with 100% of donor funding going to our beneficiaries, funds transfer to education partners to guarantee financial transaction integrity, and our growth is slow and steady, giving ample time and attention to both scholars and entrepreneurs.
Our new board members are bringing structure and helping us align our internal policies and procedures with our mission; our youth advisors are guiding us to remain relevant among our beneficiaries and young donors.
The Project Turquoise partnership took edSeed into Zaatari camp where a steady stream of students are being trained on crowdfunding for their higher education. The Syria Digital Lab introduced a new segment of beneficiaries and volunteers into our community: Syrian tech entrepreneurs and mentors who were eager to support them.
We are excited about 2020 and the potential impact we will have on our community of beneficiaries. With the support of our committed donors, volunteers and creative advisors, we will continue building on our three main programs, edSeed, VoxVisio, and the Syria Digital Lab, venturing into new ones to bring our community closer together. Starting this month, we will launch a series of online sessions to connect our globally diverse community in a virtual Majles (town-hall) format to exchange ideas, share experiences, and support requests and services.
We look forward continuing our journey to support youth impacted by conflict through technology and a dedicated community of volunteers and donors. We welcome your support and involvement.
‍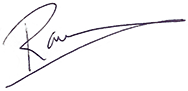 Rama Chakaki
Co-Founder
‍